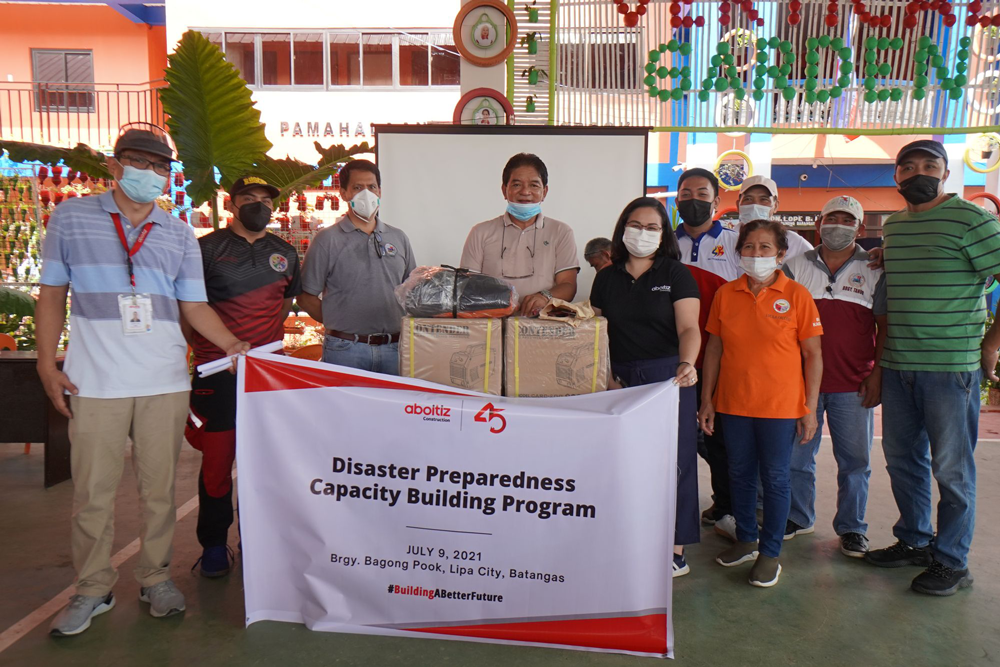 In partnership with Lipa City Disaster Risk Reduction Management Office (LDRRMO), Aboitiz Construction conducted a Disaster Preparedness Capacity Building program for the local government officials  of Brgy. Bagongpook, Lipa City, Batangas last July 9, 2021.
A total of 47 participants including barangay police officers, health workers, nutrition scholars, and sangguniang kabataan attended the program held at the barangay covered court.
Mr. Leonardo Tadeja, LDRRMO Officer, facilitated the review of the Disaster Risk Management Plan of the barangay and provided insights on how the plan can be executed effectively. Meanwhile, Mr. Joseph Mitra, LDRRMO Staff, discussed the safety preparedness for the Taal volcano eruption since Lipa City will be one of the most affected areas when the volcano erupts.
"We value this partnership with Aboitiz Construction and Lipa DRRMO. We are truly uncertain as to when a disaster would occur. However, one thing should be certain and it is our preparedness and mindfulness. The impacts of the disasters will be minimized if we are ready enough,"

 

said Hon. Lope Mario Lina, Barangay Captain of Bagongpook.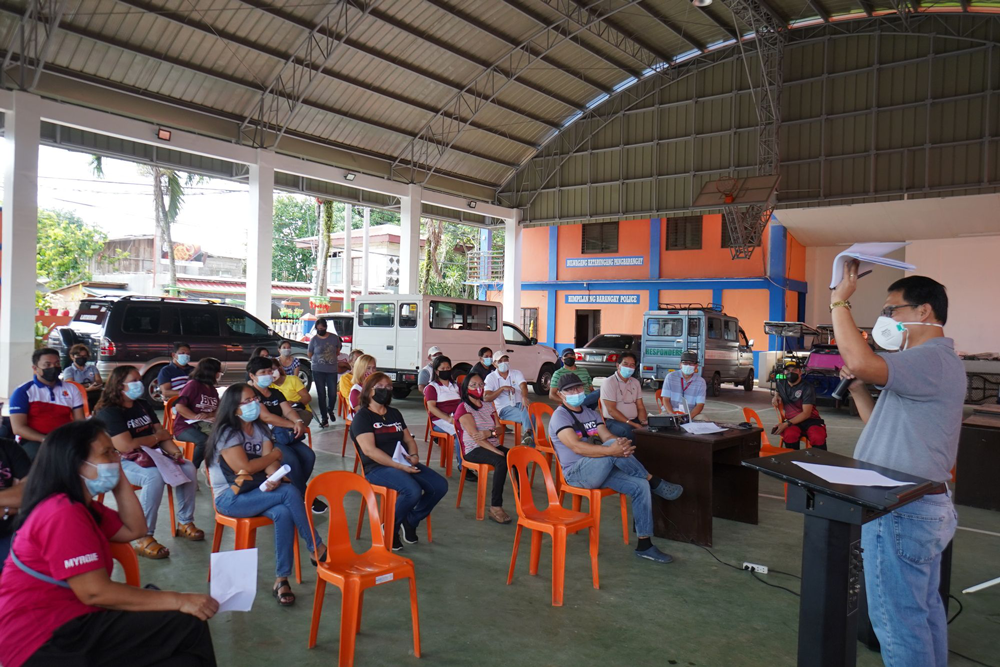 To further enable the barangay to become disaster ready and to promote safety culture, Aboitiz Construction donated personal protective equipment and two welding machines that will be used to strengthen the steel bridge of the barangay.
"In Aboitiz Construction, we are committed to safety and disaster preparedness.  We recognize that we can do this even better in partnership with the local communities and its leaders. That is why we welcome this joint effort with the Lipa City Disaster and RIsk Reduction Management Office.  And we look forward to more in the future," said Nina Ylagan-Pedro, Division Chief for Enterprise Risk, Corporate Affairs and Services of Aboitiz Construction.
This year, Aboitiz Construction is also set to implement disaster preparedness programs in more  communities where it operates.  The company is currently involved in the Aboitiz Foundation-led Disaster Risk Reduction Training Program for the Department of Education teachers.
Aboitiz Construction is the construction arm of the Aboitiz Group of Companies, one of the prominent conglomerates in the Philippines. Aboitiz Construction is a privately-held company, with a 45-year track record in value construction and engineering that advances businesses and communities by building a better future.