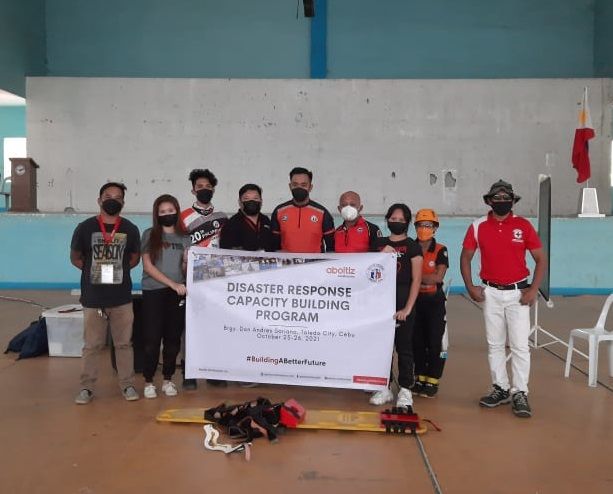 In collaboration with Toledo City Disaster Risk Reduction Management Office (CDRRMO), Aboitiz Construction, Inc. conducted a Disaster Preparedness Capacity Building Program for the local government unit of Barangay Don Andres Jose (DAS), Toledo City, Cebu last October 25 to 26, 2021 at Brgy. DAS Sports Center.
Toledo CDRRMO facilitated the training and focused on the basic life support course, where a total of 20 participants including the barangay officials, barangay tanods, and community volunteers participated.
"Now more than ever, we all need to be prepared when it comes to disasters. Our capacity on this combined with the right resources will make us ready and safe," said by Hon. Jose Jeffrey Cabrera, Brgy. Captain of Don Andres Soriano.
To strengthen the training, Aboitiz Construction donated safety and protective equipment such as hard hats, first aid kits, and fire extinguishers, that can be used to support the disaster preparedness efforts of the barangays.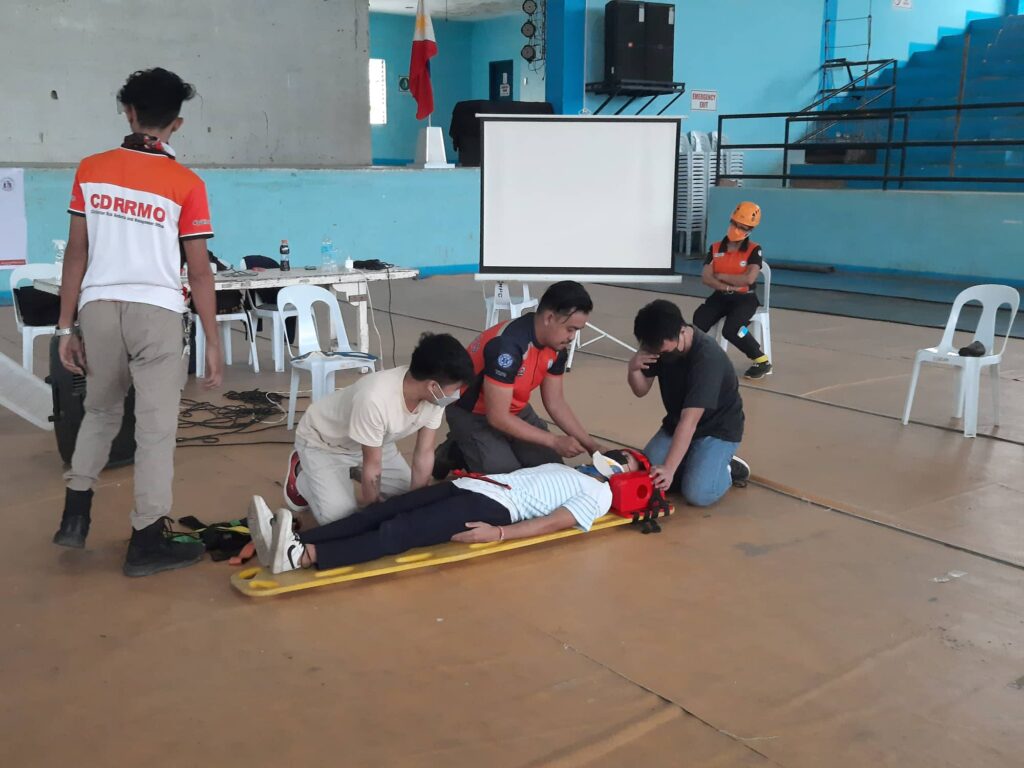 "In Aboitiz Construction, we value safety. We should all be equipped with knowledge about disaster preparedness.  With the right skills, equipment, and mindset, we can be ready in times of disasters. Moreover, being prepared secures our lives and properties when unfortunate events happen," said Anton Mari Perdices, Director, President, and Chairman of Aboitiz Construction.
Last July, Aboitiz Construction also conducted a similar disaster preparedness program for the LGUs of Brgy. Bagongpook, Lipa City, Batangas.  The company was also involved in the recently concluded Aboitiz Foundation-led Disaster Risk Reduction Training Program for teachers of the Department of Education.
#####
About Aboitiz Construction, Inc.
Aboitiz Construction is the construction arm of the Aboitiz Group of Companies, one of the prominent conglomerates in the Philippines. Aboitiz Construction is a privately-held company, with a 45-year track record in value construction and engineering that advances businesses and communities by building a better future.