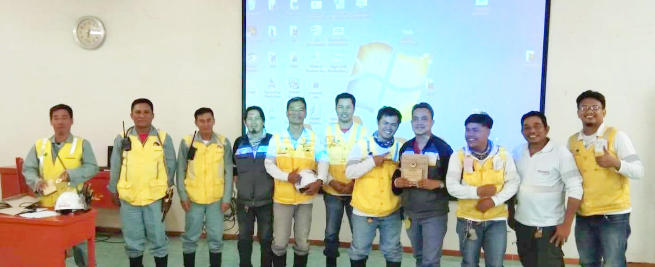 Aboitiz Construction International, Inc., (ACII) received a Zero Accident/No Lost Time Incident award from Tsuneishi Heavy Industries (Cebu), Inc. (THICI) for the year 2019 from January 2019 to December 2019, given last January 23, 2020 at the THIC Training Center.
Headed by Jerry Villarin, the Assistant Operation Manager of this project, with a total manpower of 1905 and total manhours of 4,290,420, the award is for the ongoing shipbuilding project in Balamban, Cebu which started in 2017 and is on continuous operation.
ACII has been a trusted subcontractor of THICI for almost 24 years in shipbuilding. Over the years, ACII has been awarded a total of four (4) No Incident/No Lost Time records by THICI.
THICI is one of the leading medium-sized shipbuilders in the world, shipbuilding, ship repair and manufacturing of outfittings for ships and vessels constitute their main business of the company. They ship out Bulk Carrier Cargo vessels to different parts of the world from the town of Balamban, Cebu in the central Philippines. Meanwhile, Aboitiz Construction is one of the Philippines' most trusted and respected engineering, design, and construction companies.