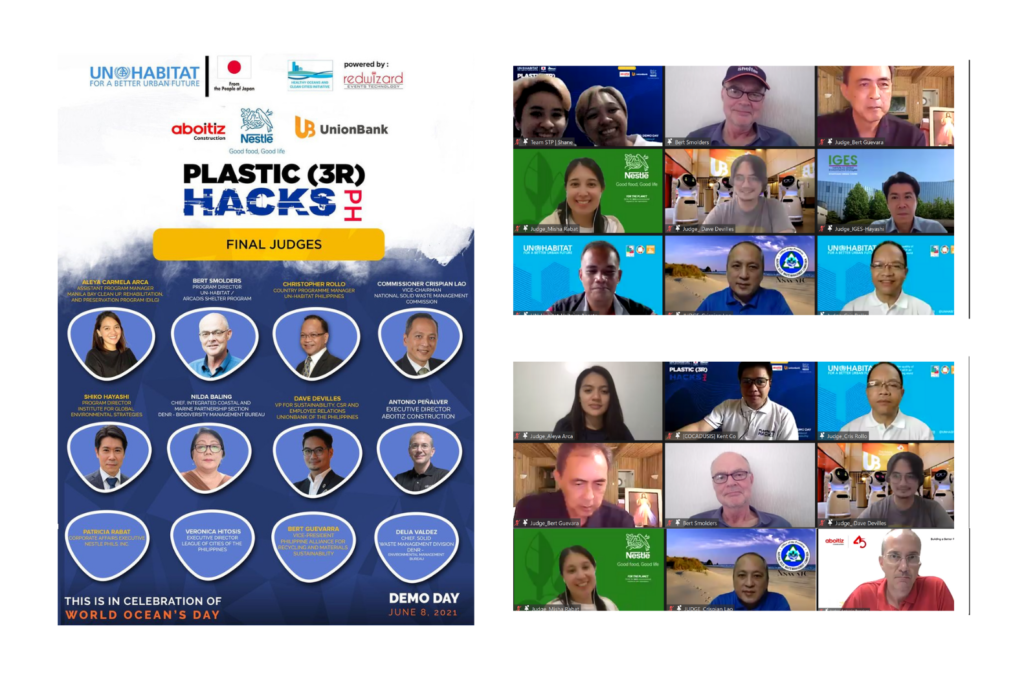 With its commitment towards sustainability, Aboitiz Construction, Inc. (ACI) fully supported the Plastic 3R Hacks Philippines which is a nationwide hackathon that aimed to harness solutions to the pressing plastic problems in the country.
Antonio Peñalver, Executive Director of Aboitiz Construction, served as one of the judges during the final demonstration day last June 8, 2021. His leadership and expertise in the construction industry helped in determining the winners of the competition. Other sponsors of the hackathon was Aboitiz Group's financial arm, Unionbank of the Philippines
A total of ten teams nationwide presented their innovative solutions to solve plastic problems. All teams proposed the use of technology that involves mobile applications, waste management equipment, and monitoring tools.
Plastic 3R Hacks PH was organized by Redwizard, in close collaboration with the Healthy Oceans and Clean Cities Initiative, a project implemented by United Nations-Habitat Philippines, which aim to enable local governments and communities in the Philippines to reduce marine plastic pollution.
"Sustainability is at the heart of everything that we do in Aboitiz Construction. Our support in this endeavor is a testament of our efforts to contribute to sustainability particularly on waste management. We hope to adopt some of the ideas in this hackathon and implement more environment related projects to the communities where we are as a business ," said Antonio Peñalver.
The grand winner of the hackathon was Team STP who presented the "WeGarden" project which is an offline-first, technology enabled, and hydroponics community garden built to help Legazpi City, Albay curb marine plastic litter by detecting, collecting, and repurposing plastics into vertical farms for the community's consumption and profit. The winning team received Php 50,000 in cash and their project got the chance to be adopted by various organizations and local government units.
Meanwhile, Aboitiz Construction is currently implementing a project in chosen communities to contribute to food sustainability and waste management efforts of the local government units. This project involved the donation of materials and capacity building to equip community members on the said environmental aspects.
Aboitiz Construction is the construction arm of the Aboitiz Group of Companies, one of the prominent conglomerates in the Philippines. Aboitiz Construction is a privately-held company, with a 45-year track record in value construction and engineering that advances businesses and communities by building a better future.