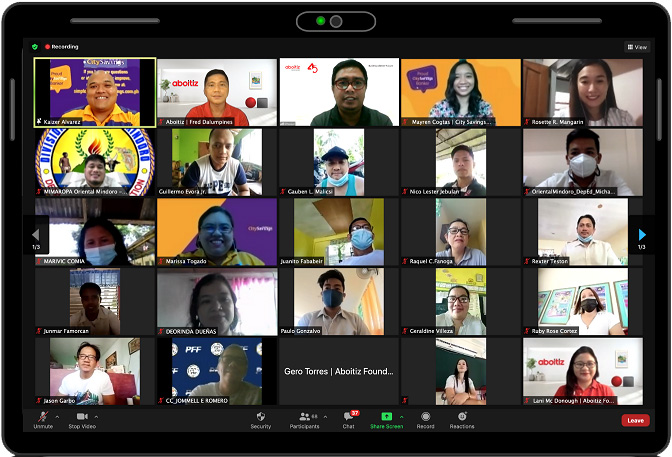 Aboitiz Construction In collaboration with Aboitiz Foundation, Inc. and City Savings Bank, took part in the Disaster Risk Reduction (DRR 101)  training  for the Department of Education teachers.  DRR 101 is a two-day virtual training designed to strengthen the culture of preparedness and resiliency for the teachers in different regions across the country.
Kishler Pascual, Safety Manager of Aboitiz Construction, served as one of the speakers who discussed emergency preparedness in schools. He provided information about the different steps towards establishing emergency preparedness programs in schools and the key elements in schools' emergency response plan.
This initiative is set to run from June to September this year. The activity will train teachers from Regions 1, 2, 3, 4-A, 4-B, 5, and 10. The first batch of training sessions kicked off in the Divisions of Lipa and Binan City in Region 4-A and Divisions of Calapan and Oriental Mindoro in Region 4-B.
"While we are cultivating the safety culture across all project sites of Aboitiz Construction, we also find it valuable to impart our knowledge about safety to our teachers who are taking care of school infrastructures. Our participation in the DRR 101 training is in line with our commitment to help in building a better future for many communities," said Kishler Pascual.
This year, Aboitiz Construction is also set to implement a disaster preparedness project in chosen communities. The project involves provision of first aid kits and training on fire safety and disaster risk reduction management.
Aboitiz Construction is the construction arm of the Aboitiz Group of Companies, one of the prominent conglomerates in the Philippines. Aboitiz Construction is a privately-held company, with a 45-year track record in value construction and engineering that advances businesses and communities by building a better future.