Aboitiz Construction has achieved a safety milestone of 1.6 million safe manhours without lost-time injury for the ongoing Tecnimont and JGC Philippines Joint Ventures (TJJV) project in Simlong, Batangas for the period of January 2019 to July 2020 and 1 million safe man-hours without a lost-time incident for the Carmen Copper Corporation (CCC) project site in Toledo, Cebu last June 25, 2020.
Tecnimont and JGC Philippines Joint Ventures (TJJV) project site
The TJJV project site headed by Rommel B. Yu – Project Manager with Ric M. Ofqueria – Construction Manager for PE-3 Area, Andrino T. Inot – Construction Manager for PPx Area, Ambrosio L. Ompad, Jr. – HSE-Lead and Manuel E. Rapirap – QC/QA Manager, the team heads recognized the valuable roles and contributions of each worker of the project team.
More than this safety milestone recognition, being able to perform our work safely despite the threat of COVID-19 is one of our biggest blessings. We look forward to the next milestones we will achieve together as a team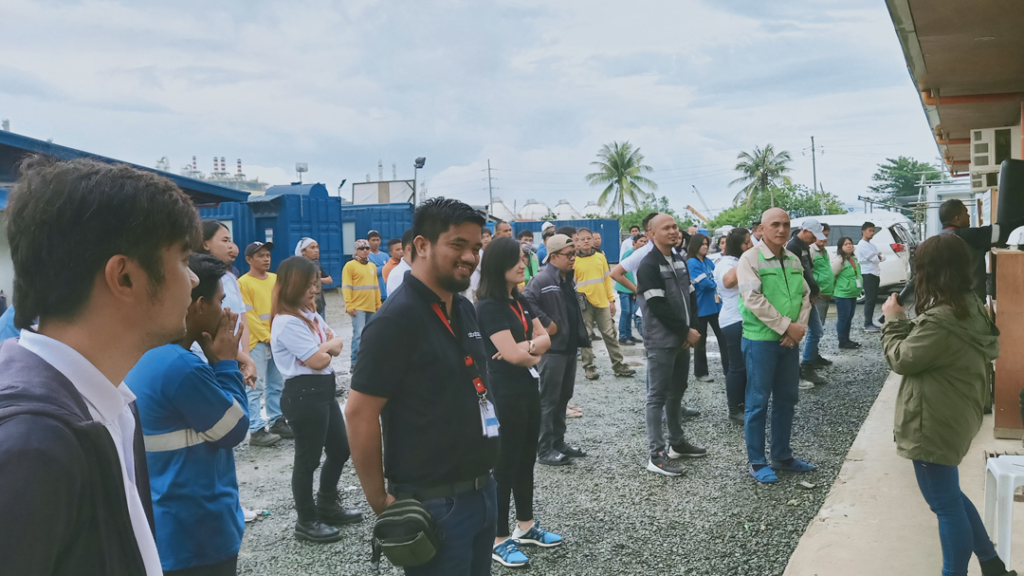 Aboitiz Construction is the subcontractor for the construction of the JG-Summit stage 1, expansion project of TJJV with 859 general workers and staff from Aboitiz Construction. The Project started last January 7, 2019 and is expected to be completed on January 2021.
Carmen Copper Corporation (CCC) project site
Meanwhile, the CCC project site headed by Ernesto A. Cantila – Project Manager, with Carlos L. Pansacala Jr – Safety Inspector II and Arneliza Vizcayno – QA/QC I, the team leaders on-site has also given full credit to the Aboitiz Construction project team for the teamwork, competency, and consistent enforcement of the safety regulations and procedures in obtaining this milestone.
We have been doing our best to attain this milestone achievement together with the whole team. We look forward to another milestone!

Aboitiz Construction is the main contractor for the Biga Tailings Storage Facilities (BTSF) of CCC, as well as the installation of 4.35km piping line, pumphouse building, and structural supports. The project started in May 2018 and completed by July 2020.
Given that extra safety measures were also put in place to contain the spread of COVID-19 on-site, these milestones are a testament to the dedication of Aboitiz Construction to uphold a culture of safety and in building a habit of excellence in the workplace and among its team members. Aboitiz Construction continuously upholds its promise of building a better future together. (Click here to know more about the safety measures of Aboitiz Construction on-site amid the pandemic.)
Aboitiz Construction, Inc., together with its international arm, Aboitiz Construction International, Inc., is the construction arm of Aboitiz and Co., with a 45-year track record in delivering quality, safe, reliable and on-time projects for its various local and international customers in the industrial, infrastructure, energy and utilities and other commercial industries.