Aboitiz InfraCapital, Inc. (InfraCapital), Aboitiz Construction, Inc. (ACI), and JGC Corporation signed a tripartite Memorandum of Understanding (MOU) to pursue various infrastructure development projects in the Philippines last February 5, 2020 at NAC Tower, BGC, Taguig City.

Kicking off the companies' efforts in boosting the country's infrastructure, Cosette V. Canilao, President & CEO of Aboitiz InfraCapital, Alberto A. Ignacio, Jr., President & CEO of Aboitiz Construction, and Terumitsu Hayashi, Member of the Board & President of the Infrastructure Project Company of JGC Corporation led the signing of the MOU.

Also in attendance were Antonio G. Cabrera, President of JGC Philippines, Anna Victoria Lu, VP – Business Development & Deputy Infra Group Lead of InfraCapital, Ryosuke Kashima, Senior General Manager of Sales & Planning Department of JGC Corporation, and Felma R. Yap, FVP Business Development & Estimating of ACI.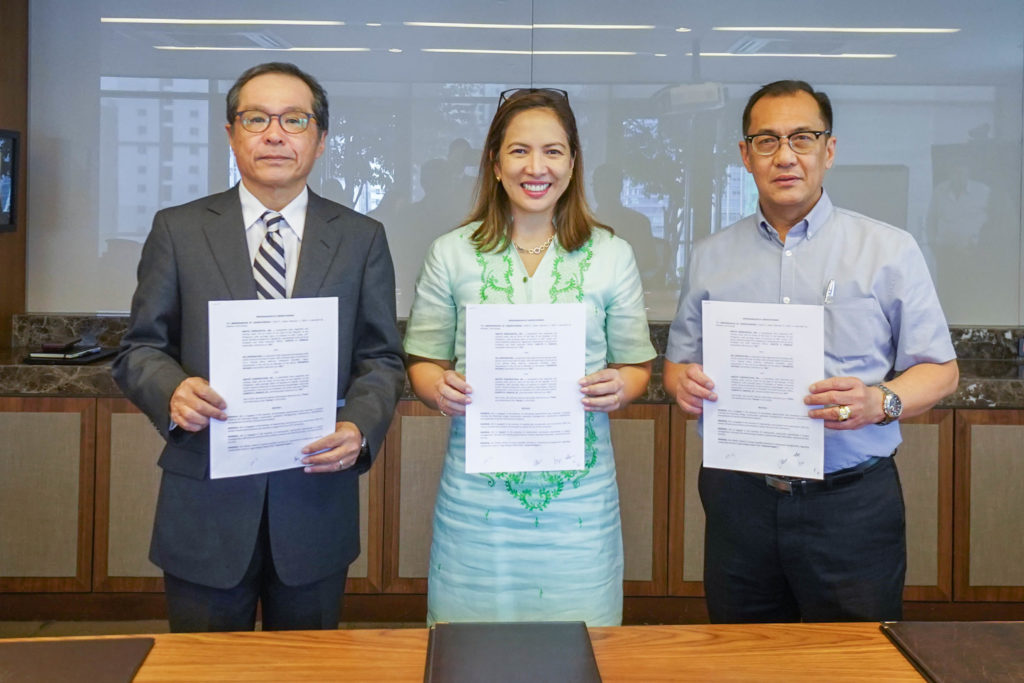 Under the MOU, ACI and JGC will both support InfraCapital in its plans to pursue business opportunities and the development of potential infrastructure projects. The three firms will work together, combine their skills, competencies, resources, and expertise to ultimately secure contracts for infrastructural projects execution.

"We at the JGC Group are looking forward to partnering with the Aboitiz Group on these potential developments and believe we are going to make a good team. We will do our best for the Aboitiz Group," said Mr. Terumitsu Hayashi. JGC has worked with ACI as their major subcontractor for almost 17 years and together, they have produced a great track record. JGC joining this tripartite could immensely provide leverage for the potential infrastructure projects. As for InfraCapital and ACI, both plan to build together a solid portfolio of infrastructure projects to uphold Group President & CEO Sabin Aboitiz's direction of One Aboitiz—uniting all business units.

Aboitiz InfraCapital is the Aboitiz Group's fifth business leg that undertakes all infrastructure and infrastructure-related investments, while Aboitiz Construction is one of the country's most trusted and respected engineering, design, and construction companies. JGC Corporation is a global EPC (Engineering, Procurement, Construction) company for various plants and facilities in infrastructure fields such as energy, industrial and social; and oil & gas fields, which covers oil and gas production, separation and integration, petroleum refining, gas processing, LNG, petrochemicals and gas chemicals.