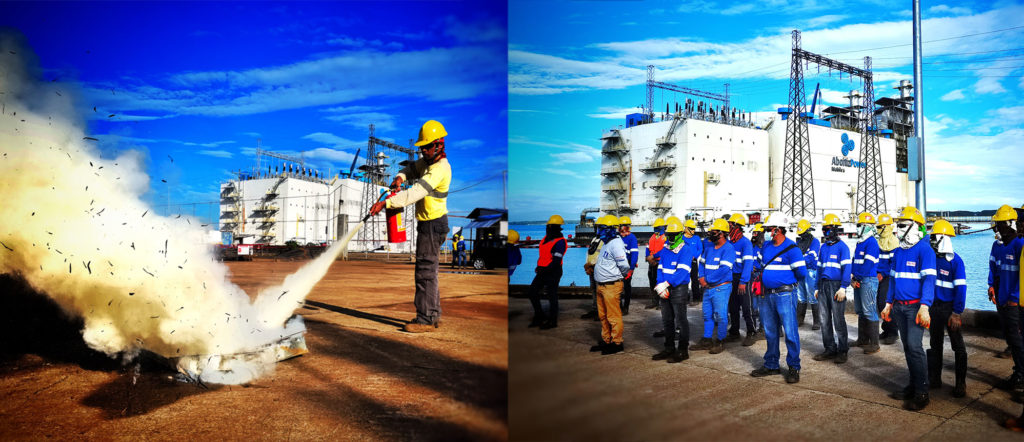 In observance of the National Fire Prevention Month, Aboitiz Construction conducted fire drills and other activities in its project sites to strengthen fire safety awareness among employees and contractors, and to make sure that emergency procedures are being followed properly.
In Philippine Coastal Storage and Pipeline Corporation (PCSPC) site in Olongapo, Zambales, fire evacuation drill and demonstration on the use of fire extinguishers were done.
Meanwhile, in Therma Marine, Inc. (TMI) site in Maco, Compostela Valley, employees and contractors participated in a fire drill wherein everyone needed to rapidly evacuate and proceed to an open area as part of the simulation while some acted as fire respondents. Other sites like the Modular Balamban Project in Cebu also conducted the same activities in order to assess the readiness of the sites and equip team members with the right skills to combat fire.
"The safety of our workforce and the sites are our priorities. These activities show that we are doing our best efforts to comply with safety standards and that we are committed to promoting safety in all project sites," said Anton M. Perdices, Director, President, and Chairman of Aboitiz Construction.
Aboitiz Construction is the construction arm of one of the biggest conglomerates in the Philippines, the Aboitiz Group and is a privately-held company, with a 45-year track record in building structures of value with quality and safety in mind that advance businesses and communities and contribute to building a better future.